Strange Traditions in Romania- The Battle of Ruginoasa
Have you ever that traditions of country are kind and caring? Well, not always and the battle of Ruginoasa is a good example of weir traditions.
Battle of Ruginoasa used to be a real battle, like the one you see in the historical movies!
We say use to be as during the latest years, things kind of calmed down and the representation of the battle became more symbolic.
The origin of this strange tradition in Romania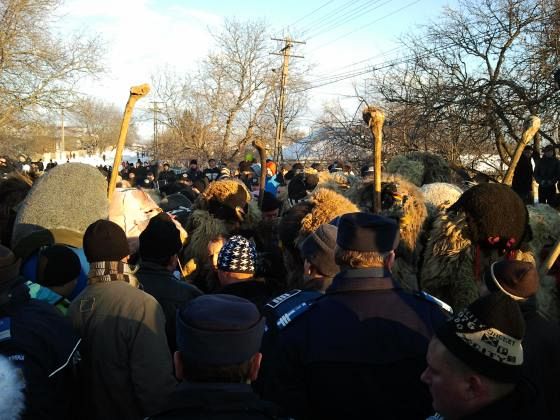 Unlike other Romanian traditions which date back to the beginning of times, before Anno Domini, this is a more recent one.
That was during medieval times when the boyards of the Ruginoasa needed guards for the two villages of the commune: Deleni (an approximative translation is The People that Live on Hills) and Valeni (People on the Valley). In order to choose the best guards for the neighbourhood, they organised competitions. They were games like and there were two groups representing the two villages.
There fight was symbolical and also had also spiritual beliefs like the battle between Good and Evil. It was also believed that the battle is meant to free the are from the bad spirits.
The most skilled and strongest inhabitants were competing in pulling ropes, running an game-like battling.
The evolution in contemporaneity of this weird tradition in Ruginoasa
This competition transformed from the Olympics of the skilled into a personal vengeance battle.
The villagers passed from ropes to real fight and personal vengeance. From year to year the people become more and more aggressive and started using sticks, forks and other objects that might be used in fight.
Things degenerated in time and there were years when they were severe casualties and people went to hospital after this battle. The following year the police forces were requested to interfere. From there on the police forces take care that there are no objects that might be used in a battle.
Since then, the battles of Ruginoasa lost intensity, in the end was forbbiden . Now it more a memory about this strange tradition in Romania.
Image credit Ziarul de Vrancea